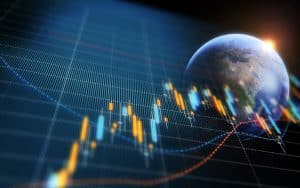 Liquidnet has promoted its head of technology in Europe, the Middle East and Africa (EMEA) to chief technology officer.
The organisation confirmed that Patrick Strobel, who joined Liquidnet to head up technology in the region two years ago, will assume the role of CTO overseeing Liquidnet's middle-office services, data and analytics solutions and systems architecture.
Strobel will also lead the technology offerings from Liquidnet's recent acquisitions of natural language processing specialist, Prattle, and institutional research marketplace and aggregator, RSRCHXchange.
"Liquidnet has always stood at the forefront of fintech innovation, and I look forward to adding to our story in my new role as CTO," Strobel commented. "Our recent acquisitions of RSRCHXchange and Prattle have allowed us to deliver a new level of investment decision-support tools to our global Member network, and together we will create the next era of cutting-edge capital market solutions."
Prior to joining Liquidnet, Strobel spent 15 years leading the technology teams at investment banks Deutsche Bank and JP Morgan. At Deutsche Bank he held various senior positions including head of application services, and global head of equity trading analytics. He also served as global development lead for equities programme trading at JP Morgan.
"Patrick will be instrumental in designing and executing our technology vision and goals as we enter 2020," said Rob Laible, chief operating officer at Liquidnet. "Our growing institutional Member network of buy-side traders, portfolio managers, analysts, and research providers, rely on Liquidnet to deliver world-class trading, analytics, and actionable insights through our technology platforms and solutions, and we're proud to have Patrick on board as CTO to support their evolving needs."