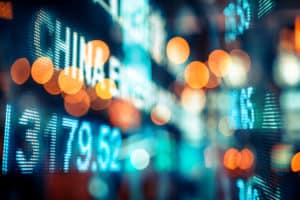 Hong Kong Exchanges and Clearing's (HKEX) central counterparty (CCP) OTC Clear has cleared the first Hong Kong dollar interest rate swap contracts benchmarked to the HONIA reference rate.
The exchange group said the first centrally cleared HONIA (Hong Kong Dollar Overnight Index Average) swap was between Bank of China in Hong Kong and the Hongkong and Shanghai Banking Corp.
"We are very excited to be providing clearing services to the Hong Kong dollar risk-free rate swap, as we support the development of the HONIA-based derivatives market and promote HONIA's adoption in the financial industry. OTC Clear will continue its work on providing a paced transition to new risk-free reference rates for clearing members," said Calvin Tai, co-president and chief operating officer at HKEX.
HONIA is the alternative benchmark to the Hong Kong Interbank Offered Rate (HIBOR). The key London Interbank Offered Rates (LIBOR) is due to be phased out by the end of 2021, with global efforts to adopt new interest rate benchmarks already well underway. However, there are no current plans to decommission HIBOR.
HKEX added that OTC Clear has made moves to support firms migrating from HIBOR to HONIA-based derivatives trading, with a new proxy methodology for the new benchmark which the CCP will launch later this month.
"As one of the major international financial centres, Hong Kong is carrying forward the IBOR reform with other major financial centres," said Tony Wang, general manager for global markets at Bank of China, Hong Kong. "The launch of HONIA further enhances the reliability of interest rate benchmarks."
HSBC's head of Greater China, Asia Pacific for global markets, Justin Chan, also welcomed the launch of clearing for HONIA-based interest rate products by HKEX's OTC Clear, stating the institution will actively support market adoption of HONIA and HONIA-based products.
Last month, HSBC introduced client clearing services through OTC Clear. HKEX confirmed it cleared the first trade for client clearing services via the central counterparty (CCP), with HSBC acting as the clearing broker for Chong Hing Bank.