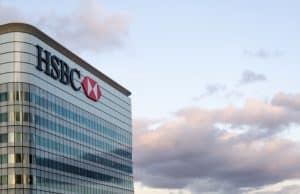 Investment bank HSBC has introduced client clearing services through Hong Kong Exchanges & Clearing's (HKEX) derivatives clearing arm OTC Clear.
HKEX confirmed it cleared the first trade for client clearing services via the central counterparty (CCP), with HSBC acting as the clearing broker for Chong Hing Bank.
"HSBC is pleased to introduce client clearing service through HKEX OTC Clear, which demonstrates our continuous dedication in supporting the development of a safer and more efficient marketplace. Through the mitigation of counterparty risk, this solution serves as an essential bridge to facilitate our clients in navigating volatile market conditions."
Founded in 2013, OTC Clear provides clearing and settlement services for OTC derivatives transactions for clients to adopt cross product margining across different asset classes between portfolios, including interest rate swaps and cross currency swaps.
"We are very excited to commence our client clearing services which allow clearing members to provide capital savings and netting benefits of central clearing for their clients," Calvin Tai, co-president and COO of HKEX. "OTC Clear's expanding suite of clearing services and products, combined with HSBC's robust derivatives clearing capabilities, provide great opportunity to serve a continuously growing market."
"The expansion to client clearing will leverage on our unique clearing solutions in the offshore renminbi and other currencies. Going forward, we will further develop our client base and expand OTC product offerings as a global market leader in the Asian time-zone," Tai concluded.
The CCP-subsidiary of HKEX currently operates in the US, the European Union and Australia, and was recently granted approval to offer client clearing in Japan. OTC Clear saw record growth in 2019, with total clearing volumes up more than 60% to $196 billion. At the same time, cross currency swaps clearing volume reached a record $66 billion over the course of the year.