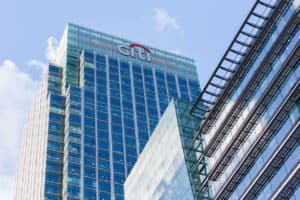 Upcoming US equities exchange MEMX has confirmed that Citi has joined the venture as an investor as it gains further regulatory approval ahead of launch.
Citi is the latest major financial institution to back MEMX following a recent funding round which included BlackRock, Wells Fargo and Flow Traders, raising $65 million. The investment bank joins other existing investors Bank of America, Morgan Stanley, Virtu Financial, Citadel Securities, Fidelity Investments and others.
"Although we recently closed our latest round of financing and are focused on launch, we didn't want to pass up the opportunity to add another significant market participant to our list of supporters. We look forward to working with the Citi team and leveraging their market structure expertise," said Jonathan Kellner, CEO at MEMX, in a recent update.
At the same time, MEMX said it had received regulatory approval from the Financial Industry Regulatory Authority (FINRA) to operate its routing broker-dealer, MEMX Execution Services LLC, allowing the venue to meet Reg NMS routing requirements.
MEMX will launch on 4 September following a delay to the initial launch date in July due to disruptions caused by the global coronavirus pandemic. The challenger exchange operator also gained regulatory approval to operate its trading venue from the US Securities and Exchange Commission (SEC).
Prior to launch, MEMX confirmed that platform testing will begin on 29 June, with member certification due to begin on 13 July. The venue is currently working with more than 50 market participants to connect or onboard to its market.