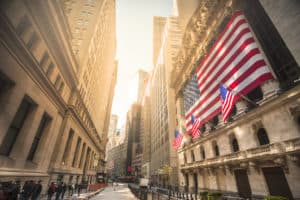 US member-owned equities exchange MEMX has said its timeline for launch will likely be impacted due to the disruption seen across the industry amid the ongoing coronavirus pandemic.
The trading venue was due to go live on 24 July this year, but a blog post from MEMX CEO, Jonathan Kellner, updating readers on the timeline of the release stated that he expects to go live at some point during the third quarter this year, but testing would not begin on 11 May as previously planned.
"As we draw nearer to launch, originally scheduled for July 24th, our top priority remains the health and safety of our employees and doing our part to flatten the curve," Kellner said. "So, while we still expect to go live in the third quarter, exact timing is now yet to be determined as we consider the rest of the industry's near-term priorities and await the lifting of COVID-19 shelter-in-place requirements."
Bank of America Merrill Lynch, Charles Schwab, Citadel Securities, E*TRADE, Fidelity Investments, Morgan Stanley, TD Ameritrade, UBS and Virtu Financial, are among the Wall Street institutions collaborating on the new exchange.
MEMX aims to increase competition in the marketplace, which is dominated by incumbent exchange groups, provide more transparency around order routing and a low-cost fee structure. In February, Goldman Sachs, JP Morgan and Jane Street also joined the venture as investors
Despite the coronavirus, Kellner added that MEMX is hiring additional staff and is onboarding dozens of firms. It is also currently working with the Securities and Exchange Commission as MEMX awaits approval for the new venue's exchange application.  
"The equity trading community remains engaged and enthusiastic about our plans, putting us on track for a broad-based pool of liquidity at launch and underscoring the belief that MEMX is the right idea at the right time," said Kellner.