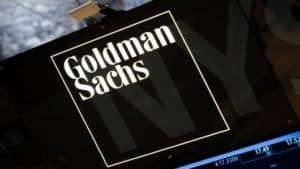 Soon-to-launch member-owned US equities exchange MEMX has confirmed that Goldman Sachs, JP Morgan and Jane Street Capital are now on board as investors, as it reveals plans to go live on 24 July this year.
MEMX (Members Exchange) will begin onboarding trading members later this month after the project filed with the Securities and Exchange Commission late last year for approval to go live in mid-2020. The equity exchange also detailed the timeline for members to connect, test and certify ahead of launch to ensure the availability of diverse liquidity upon launch.
"We are pleased that these three prominent market participants are joining us in our efforts to increase transparency, reduce fees, and focus on technological innovation in the equity markets. We appreciate their financial commitment, but more importantly, we will benefit from their counsel through our launch and beyond," said Jonathan Kellner, CEO of MEMX.
Bank of America Merrill Lynch, Charles Schwab, Citadel Securities, E*TRADE, Fidelity Investments, Morgan Stanley, TD Ameritrade, UBS and Virtu Financial, are among the Wall Street players collaborating on the new exchange. It aims to increase competition in the marketplace, which is dominated by incumbent exchange groups, provide more transparency around order routing, and a low-cost fee structure. 
The nine institutions involved in the project confirmed plans to launch MEMX early last year against a backdrop of bitter debate around the role of exchanges, the costs of market data and access, and complicated market structure. Industry experts commented at the time that MEMX must get to market quickly and be genuinely low-cost to survive, despite being a large consortium.
"I am proud of the talented team we have assembled and am grateful for their diligence and dedication throughout this process; our mission of delivering a fair, transparent, and efficient experience for all participants is being realised as we build our exchange from the ground up," Kellner added.