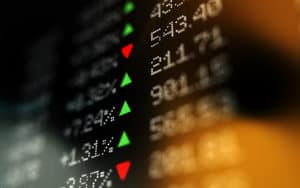 US challenger equities exchange MEMX (Members Exchange) has confirmed it has received approval from the US financial watchdog to launch its trading venue later this year.
The approval from the US Securities and Exchange Commission (SEC) follows an update from MEMX last month, which said the launch would be delayed due to disruptions caused by the coronavirus pandemic.
MEMX was supposed to launch on 24 July, but the exchange said that it expects to now launch at some point during the third quarter, with testing scheduled for 11 May now postponed. It filed its application with the SEC to operate an exchange in October.
"We are excited to earn SEC approval in this challenging environment and appreciate the Commission's thoughtful and timely review of our application," said Jonathan Kellner, CEO of MEMX. "This achievement is the result of our team's great diligence and represents a major step towards launching an exchange designed for all investors."
Bank of America Merrill Lynch, Charles Schwab, Citadel Securities, E*TRADE, Fidelity Investments, Morgan Stanley, TD Ameritrade, UBS and Virtu Financial, are among the Wall Street institutions collaborating on the new exchange.
MEMX was founded to increase competition in the marketplace dominated by incumbent exchange groups NYSE, Nasdaq and Cboe, provide more transparency around order routing and a low-cost fee structure. In February, Goldman Sachs, JP Morgan and Jane Street also joined the venture as investors.
"We congratulate the company on this important milestone and remain unified in our belief that MEMX is the right idea at the right time. We look forward to working with the company as they bring further innovation and reduced costs to the U.S. equities market," the MEMX investor board added.