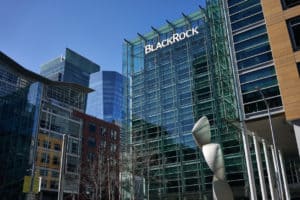 BlackRock has made a strategic investment in US equities exchange MEMX as part of a recent funding round, which brings the soon-to-launch challenger exchange's total funding to more than $135 million.
Member-owned equities exchange MEMX raised over $65 million in the latest financing round, with BlackRock, Wells Fargo, Flow Traders, Manikay Partners and Williams Trading, all participating. They join the most recent investors in MEMX, including JP Morgan, Goldman Sachs, and Jane Street.  
"BlackRock has long been an advocate for market structure enhancements that increase transparency and efficiency. We look forward to engaging with the MEMX community to drive innovation in the marketplace that benefits our clients and end-investors," added Hubert De Jesus, global head of market structure and electronic trading at BlackRock.
BlackRock will gain a seat at the board as part of the transaction, alongside MEMX founders Bank of America, Morgan Stanley, Virtu Financial, Citadel Securities, Charles Schwab Corp, E*TRADE Financial Corp, Fidelity Investments, and TD Ameritrade.
"We are excited to welcome these five new investors to MEMX and further broaden our diverse consortium" Jonathan Kellner, CEO of MEMX, said. "Receiving these major financial commitments in this challenging environment is another sign that our hard work is paying off and that the MEMX mission remains as important as ever."
Earlier this month, MEMX gained approval from the US financial watchdog to launch its equities trading venue later this year. MEMX was due to begin testing on 11 May, with plans to go live on 24 July, but this was recently pushed back to the third quarter due to disruptions caused by the coronavirus crisis.

Plans to launch the new exchange, which will take on incumbent US exchange groups NYSE and Nasdaq, were first confirmed by the consortium of founders in January 2019 against a backdrop of debate in the US on the role of exchanges, the costs of market data and access, and fragmented market structure.
"We are pleased to welcome these additional influential and experienced firms that understand the dynamics of the US equity market. Their investment represents continued validation of the MEMX model, and we look forward to adding their voices to our broad-based consortium," the MEMX investor board concluded.