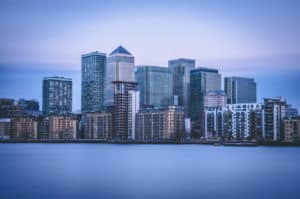 The largest investment banks globally reduced front-office headcounts at the fastest rate since 2014 in the first quarter this year, according to the latest report from a Coalition.
Tracking the performance of the 12 largest investment banks globally, Coalition's report found that overall institutions slashed front-office headcounts by 5% year-on-year in the first quarter, down from roughly 51,700 full time employees, to 49,000.
Equities business units saw the steepest headcount declines across all functions and products in the first quarter compared to the same period last year, down 10% from around 17,500 to 15,800. Coalition detailed that institutional cash equities saw 'significant contraction' at the start of this year, compared to other business areas.
Fixed income, currencies and commodities (FICC) headcounts were reduced at the largest investment banks globally by 6% in the first quarter year-on-year, down from 17,200 to 16,200. Coalition added that reductions in FICC headcount were observed in macro products, mostly in G10 rates and commodities.
The investment banks tracked in the report include Bank of America, Barclays, BNP Paribas, Citi, Credit Suisse, Deutsche Bank, Goldman Sachs, HSBC, JP Morgan, Morgan Stanley, Societe Generale and UBS. Many of the institutions, particularly the European investment banks, have confirmed major restructures and cost-cutting regimes recently, which include the loss of front-office roles, such as those in sales, trading and research functions.
Deutsche Bank is currently undergoing the biggest business overhaul it has seen in a decade, which will see the loss of 18,000 full-time employees, while Societe Generale confirmed last year it would aim to cut around 1,600 jobs in a bid to reduce costs. Elsewhere, HSBC is looking to reduce its headcount by 35,000, although put these plans on hold due to the coronavirus pandemic.
The investment banks tracked in Coalition's report saw overall revenues reach five-year highs in the first quarter this year, driven by a 20% surge in FICC income. Equities revenues were up slightly 3% year-on-year, while investment banking divisions saw revenues climb 7% during the period.