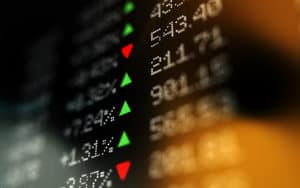 Financial technology and infrastructure provider Pico has hired the former chief executive of agency broker ITG to lead the business as co-CEO.
Frank Troise will take on the role as co-CEO of Pico alongside chairman and founder, Jarrod Yuster. He is expected to start on 1 June and has been tasked with building and accelerating expansion of the firm following its recent growth.
Troise most recently served as president and CEO of ITG from January 2016, before the brokerage was acquired by market maker Virtu Financial for $1 billion last year. He joined ITG from JP Morgan where he headed up the bank's execution services, and also worked as global head of electronic trading at Barclays, and head of US electronic trading at Lehman Brothers.
"As a trusted industry colleague for close to two decades, Frank has demonstrated a relentless focus on stellar client experience along with operational excellence. Frank has a proven track record of building high performance global organisations and will be instrumental in achieving our vision," said Yuster.
Pico specialises in connectivity, cloud technology, data and analytics, and is privately owned with several major investment banks holding minority ownership in the firm, including Goldman Sachs, Wells Fargo, JP Morgan and UBS.
In July last year, Pico acquired markets technology and analytics provider Corvil to form a combined company that services more than 400 banks, exchanges, asset managers and technology vendors. More recently, Pico also teamed up with Nomura to build the institution a new FX and rates trading platform.
"Through consistently anticipating market requirements and investing in innovative technologies, operational excellence and expanding into new global markets, Pico sets the benchmark for technology services in financial markets," Troise commented. "Pico plays a significant role in equipping clients with the leading-edge technology solutions required to thrive in financial markets."