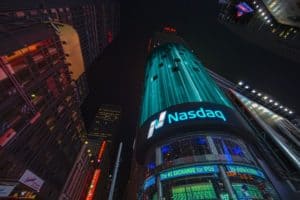 The head of post-trade at Hong Kong Exchanges and Clearing (HKEX) is set to depart after almost three years to join US exchange group Nasdaq. 
Roland Chai has been appointed chief risk officer at Nasdaq, tasked with developing, reviewing and maintaining the institution's global risk operations, reporting to Nasdaq chief executive, Adena Friedman. He begins his new role in June, based in Stockholm Sweden. 
"Risk management is an essential part of Nasdaq's global business and operations," Friedman commented on the appointment. "Roland brings extensive experience in establishing and implementing risk frameworks across functions as well as strong management capabilities that will further strengthen and enhance our decision making and business operating processes."
Chai has extensive experience in risk and post-trade services, having joined HKEX in 2017 from the LCH.Clearnet where he previously spent more than seven years, most recently as head of equities and executive director of EquityClear.  
At HKEX, Chai oversaw the clearing and risk management functions across equities, fixed income, currencies and commodities, alongside the exchange group's market surveillance. During his time there, he re-established risk frameworks for exchange, listings, mainland commodities, trading and clearing segments.
"Within the capital markets, Nasdaq has demonstrated its commitment to globalising its business and building an advanced technology company," said Chai. "Nasdaq also is recognised as a leader in providing risk management solutions for its own markets, regulators and other industries. I'm thrilled to be joining the company to continue bolstering its global, enterprise-wide risk culture."
Earlier this month, Nasdaq confirmed the launch of new data discovery tool within its trade surveillance service that is used by major banks. The tool aims to help compliance teams better manage trading activity, with several firms already using it. Nasdaq said the data discovery tool will initially focus on surveillance, although will eventually be rolled out to across the exchange's other technology platforms.