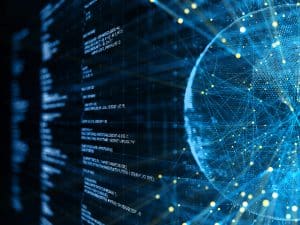 European FinTech investment attracted record funding throughout 2019 driven by a 38% surge from the UK, according to a report from industry body Innovate Finance.
The results from Innovate Finance's report suggest that market participants are shrugging off concerns about Brexit, as the UK's FinTech investment climbing to a record $4.9 billion during the year.
Europe's major FinTech hubs, including, Germany, France, Sweden as well as the UK, also saw record investment during the period as the region's total investment surged 49% year-on-year to $8.5 billion.
In terms of deals, the UK has consistently represented more than half of all mega deals in Europe over the past five years, continuing that trend in 2019 after accounting for seven of the top 10 largest deals in Europe. 
"We are a world-leading FinTech hub, and as the figures reveal, the epicentre of FinTech in Europe – all of which is a testament to the fact that the UK is a leading destination to start and scale a FinTech business," Charlotte Crosswell, CEO of Innovate Finance, commented on the UK's performance.
Globally, however, the FinTech investment landscape suffered a 28% decline during last year to $35.7 billion, compared to $49.9 billion the year prior. Innovate Finance said the decline was driven by a sharp fall in funding for Chinese FinTech firms.
Almost all global regions saw an increase in FinTech investment apart from Asia, which saw figures plummet a significant 73% year-on-year from $28.8 billion to just $7.8 billion, with larger deals in China falling 32% in 2019 compared to 2018.
The US took the top spot globally from China following the declines in capital invested. North America's FinTech investment surged 23% from 2018 to $16.3 billion across more than 1,000 deals.
Innovate Finance concluded its report by revealing that female-led FinTech firms attracted just 10% of all investment in the UK, and just 11% of all deals in 2019, as the not-for-profit FinTech group urged investors to do more to grow the sector. 
"The missing piece of the puzzle is ensuring we are also boosting female-led companies, and providing the capital to this area of the market," Crosswell added. "There's no excuse for investors to be overlooking female founders, and as a collective we must do more to better to ensure long-term success and growth of the sector."