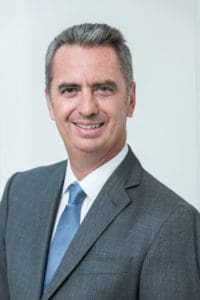 HSBC Global Asset Management (GAM) has announced the appointment of Nicolas Moreau as the firm's new chief executive officer.
Moreau will join HSBC GAM from Deutsche Bank's asset management business, DWS Group, where he has held the role of chief executive since mid-2016. Prior to that, Moreau held a number of senior positions with AXA, including chairman and chief executive of AXA France, and Group chief executive of AXA UK and Ireland.
Based in London, Moreau will take on the role in September, replacing the current CEO, Sri Chandrasekharan, who is to move into a separate senior role at HSBC GAM, to be confirmed at a later date.
"We're delighted to welcome Nicolas to HSBC. Asset management is a key area of focus for us and one we are committed to growing in line with increased client demand for products and solutions that help meet their long-term financial ambitions," said Charlie Nunn, CEO of Retail Banking and Wealth Management at HSBC.
"HSBC Global Asset Management passed the $500 billion threshold for its assets under management this year, and Nicolas is the ideal candidate to lead the business going forward."