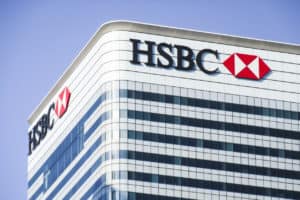 UK-based investment bank HSBC has made plans to shift its business focus to Asia after reporting significant revenue declines in its 2020 annual results.
The bank said it would be investing $6 billion in Asia alongside focusing its efforts on wealth management and commercial banking to achieve 'double digit growth before tax in the region'.
HSBC's decision to shift its focus to Asia follows its annual 2020 results where it reported a 34% drop in its pre-tax profits to $8.8 billion from $13.35 billion for the previous year, largely due to the COVID-19 pandemic.
"The COVID-19 pandemic has severely impacted our customers, our colleagues, our shareholders, and the communities we serve," said Mark E Tucker, group chairman at HSBC. "The first priority was, and remains, dealing with the public health crisis, but the economic crisis that unfolded simultaneously has also been unprecedented in recent times."
The bank also reported a 10% drop in its reported revenue to $50.4 billion which it attributed to lower interest rates globally.
HSBC said it plans to counteract the losses with an increased focus on areas of its business where it is strongest.
The bank already generates a large portion of its revenues in Asia, but also confirmed in its 2020 results that Asia especially had shown signs of economic improvements in recent months.
"The most impressive economic recovery has been in China – still the biggest driver of global growth – where international trade is rebounding most strongly," added Tucker.
HSBC confirmed last February that it would be scaling back its investment banking activities in Europe and the US over the next three years, cutting 35,000 jobs in the process.
The bank reaffirmed in its 2020 annual results that it is still targeting savings of $4.5 billion from the restructure, with a reduction in total adjusted costs to $31 billion by next year, and the removal of more than $100 billion of 'low-returning' risk-weighted assets.