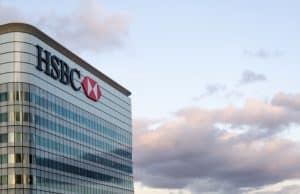 HSBC will accelerate its major cost reduction programme to overhaul the global markets and banking division and cut around 35,000 jobs, following a temporary suspension due to the coronavirus pandemic.
Upon announcing its second quarter 2020 earnings results, the investment bank confirmed plans to speed up its transformation scheme as its profit after tax plunged 69% to $3.1 billion in the second quarter this year.
Noel Quinn, chief executive officer at HSBC, also told analysts on the bank's earnings call that the institution is eyeing up further measures to reduce costs in the future, although did not provide details on the additional plan.
"We also need to respond to the fact that the revenue is softer now than it was in February, I mean looking at what additional measures we need to take," Quinn said. "You're right to say that we're looking at what other additional actions we can take on revenue or costs or capital to improve the returns."
"But we've got no details to talk you through on that at this point in time, and we have to see how COVID-19 develops over the next quarter or two quarters to determine how enduring this revenue position and cost position is going to be. We are committed to delivering that which we said in February and looking at additional actions as required."
HSBC paused its restructure in April at the height of the coronavirus, after outlining the cost cutting drive in February. The bank expects savings of $4.5 billion from the restructure, with a reduction in total adjusted costs to $31 billion by 2022, and the removal of more than $100 billion of 'low-returning' risk-weighted assets.
The global markets and banking division is seemingly at the centre of the scheme. Equity sales, trading and research activities in Europe will be reduced to match the bank's client footprint, while its structured products will be transitioned from the UK to Asia. HSBC also intends to consolidate its fixed income activities in the US with those in London.
"This represents one of the deepest restructuring and simplification programs in our history. It will help us not only to reduce our cost base, but also to become a more collaborative empowered customer-centric business, while maintaining or enhancing our risk framework," HSBC's Quinn said at the time the restructure was confirmed.