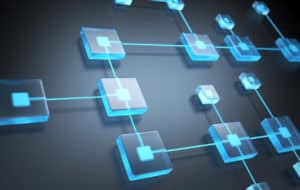 US quantitative trading firm Hudson River Trading has become the latest institution to join the Pyth Network in the latest move towards decentralised finance.
As part of the network, the firm will provide real-time US equities and crypto pricing data to users, allowing them to use this data to make better informed trading decisions. 
Hudson River joins a growing list of participants to join the firm including Jump Trading, Virtu Financial, GTS, DRW Cumberland, BSX and LMAX who are existing members.
Virtu was the most recent new member after the firm agreed to distribute its key market data across equities, FX, futures and cryptocurrencies in June earlier this year.
"HRT is at the forefront of innovation in the world of automated trading and our teams thrive on the excitement of being at the cutting edge of new technologies and projects," said Brad Vopni, head of digital assets at Hudson River Trading. 
"This is why we were eager to be a part of the Pyth network as we leverage the power of decentralised finance to build something that can transform our financial markets."
The Pyth Network is built on Solana, a blockchain capable of handling 50,000 transactions per second, and is aimed at decentralising finance by offering users a democratised and cost-efficient access to data, alleviating their need to rely on financial intermediaries.
DeFi uses data provided by networks such as Pyth to supply the relevant information needed to trade through smart contracts that live in blockchains that automatically self-execute when requirements are met.
"With their research-oriented and scientific approach to trading financial products, we are delighted to welcome HRT to the Pyth network," added Michael Cahill, head of business development for digital assets for EMEA at Jump Trading Group. 
"HRT's leading market data will help this oracle solution become even more powerful and we look forward to witnessing the impact it will have on decentralised finance and our marketplace."