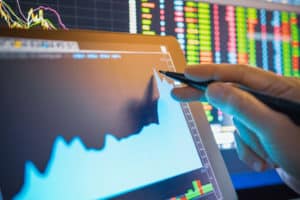 US exchange group ICE has invested in FinTech and municipal bond network BondLink to develop infrastructure servicing in the $4 trillion market.
BondLink provides cloud-based debt management software solutions to governments financing infrastructure.
Its network connects municipal issuers with bond investors and advisors while its issuer platform allows governments to share financial reports and bond financing data in one location to attract new investors. 
The FinTech also helps issuers gauge market conditions and investor demand ahead of a bond sale. 
The fixed income municipal bond market is estimated to be worth around $4 trillion while 75% of public infrastructure in the US is claimed to be financed by local governments and public utilities. However, with around 60,000 issuers the market is broad and therefore challenging to navigate for bond investors.
The Series B investment by ICE will support BondLink's growth and product development, as well as, providing ICE's data sets to municipalities which are preparing to issue bonds including interest rate yield curves, secondary market trading data and changes in bond evaluations. 
"With issuers spread out across the US, the municipal bond market remains very fragmented, and is in need of transparency. Better access to information, data and analytics are essential," said Lynn Martin, president of fixed income and data services at ICE.
"Our investment in BondLink and the distribution of ICE data directly to the issuer community will provide municipalities with new tools to help efficiently manage the full lifecycle of debt issuance." 
Several trading venues have made similar bids to enter the market recently, including fixed income platform provider MarketAxess which entered into an agreement in September to expand its municipal bond trading services with the acquisition of central electronic venue for interdealer brokers and dealers, MuniBrokers.