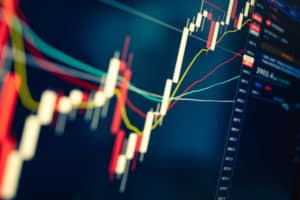 IEX Exchange has introduced a new version of The Signal, also referred to as the Crumbling Quote Indicator, a predictive model which targets adverse price changes and powers the exchange's protective order types.
According to the exchange, The Signal is designed to predict imminent changes to the National Best Bid/Offer (NBBO) and allow order types including D-Peg and P-Peg to react positively to unstable market conditions.
IEX and co-founder Brad Katsuyama have claimed to champion better protection for investors from adverse price selection since the inception of the exchange in 2013. This included the introduction of a discretionary limit order (D-Limit order), acting as a speed bump mechanism, allowing investors to buy or sell a security at a specified price or better.
The latest version of The Signal brings a new level of performance for pegged orders on IEX Exchange.
Enhancements to the model include looking at both size and number of venues, as opposed to just venues; the addition of three new venues (MEMX, MIAX, Nasdaq PSX); and the shift from a logistic regression to a rules-based model.
In previous updates, the latest version of The Signal was pushed by IEX to all members at once. However, with this latest version, members are invited to opt in and make the change at their preferred pace. The existing version will remain the default.
From 18 April, clients will be able to elect through a port request form to use the new Signal formula for all of their D-Peg, P-Peg, and C-Peg orders or can designate via a FIX tag to opt-in on a per-order basis.
The roll out of the new Signal version in this manner will enable members to transition from the current model to the new model for their pegged order types at their own pace, or stick to their current experience if preferred.
This will allow for live A/B testing of comparable models to occur in a way that was not possible in previous Signal updates.
"With market conditions changing rapidly, protection against adverse selection is more important than ever," said IEX.