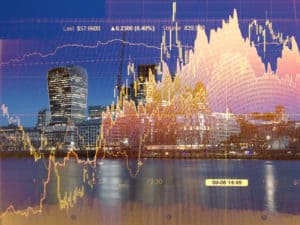 Five major buy- and sell-side institutions have thrown their hat into the ring to jointly explore the establishment of a consolidated tape for equities and ETFs.
Barclays, BlackRock, Crédit Agricole CIB, Société Générale and UniCredit have confirmed their intention to explore the creation of a user-governed model just months after a group of European exchanges confirmed they too had plans to collaborate to develop an application for an equities tape.
The buy- and sell-side collaborative project will now assess the best-positioned technology and providers to launch a pre- and post-trade equity consolidated tape service.

Read more – European exchanges to collaborate on consolidated tape for equities
As part of next steps, the buy- and sell-side group have confirmed they have approached the European exchange group initiative announced on 16 February to explore the possibility of collaborating on a strategic project.

"We support the development of a competitively priced pre-trade consolidated tape for all asset classes," Baillie Gifford's head of trading, Adam Conn, told The TRADE.

"We are equally keen to ensure the post-trade benefits are not overlooked. One of the great advantages of a properly defined consolidated tape with standardised flagging (preferably using FIX Trading's MMT typography) is the ability to identify the exact executable volume traded. This data is used by asset managers in liquidity and capacity analysis. If it is easily and accurately available, it will, by definition, reduce systemic risk in the market and provide even greater protection to the end investor."
Plans for a pre- and post-trade consolidated tape model are set to be debated by the European Parliament, European Commission and the Council of the European Union in the process of Trilogue next week, commencing on Tuesday, as part of a wider overhaul of Mifid II regulation in Europe.
The consolidated tape has become one of the most divisive and political issues in the industry, in particular whether or not to include pre-trade data.
As part of a joint statement Barclays, BlackRock, Crédit Agricole CIB, Société Générale and UniCredit confirmed that they support the current proposals to include pre-trade data and will reach out to the legislator to share this view.

"We are delighted that this group of sell- and buy-side institutions share our long-held view that a real-time pre-trade tape would bring significant benefits to investors of all types, and thereby help grow the European equity market ecosystem," president of Cboe Europe, Natan Tiefenbrun told The TRADE.

"Any equities consolidated tape must contain real-time pre-trade data, to bring sufficient value to consumers to ensure commercial viability of the consolidated tape operator. A pre-trade tape will enhance investor protection, price formation and market transparency by ensuring investors are informed of the full liquidity and best available prices across EU markets."