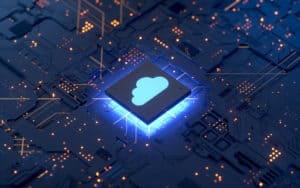 IHS Markit's investment management platform thinkFolio has integrated a cloud-based performance attribution and reporting system for fixed income and multi-asset portfolio management.
The partnership between IHS Markit and CloudAttribution will provide mutual institutional clients with access performance attribution through desktops, with portfolio performance evaluations for cross-asset institutional investment strategies, including environmental, social and corporate governance (ESG).
"thinkFolio clients can now apply a flexible post-trade lens to unlock insights as to which levers within their decision framework impacted active returns," said Brett Schechterman, global head of thinkFolio at IHS Markit. 
"Through our partnerships with CloudAttribution and leading risk management providers, we are pleased provide access to analytics that span the investment lifecycle, and to increase the options available to portfolio managers and other key stakeholders across the enterprise."
This is the second partnership made by IHS Markit's thinkFolio in the last month as it looks to continue bolstering its fixed income offering.
The firm recently teamed up with Wave Labs to improve price discovery and offer an alternative to incumbent execution management systems in the fixed income market. IHS Markit also added risk and performance analytics to the thinkFolio platform from MSCI at the end of last year.
"As a company that has focused on fixed-income and multi-asset requirements from day one, we are excited to bring our performance attribution modelling and approach to a wider group of fixed-income, multi-asset and equity managers through thinkFolio," said Peter Simmons, CEO and founder of CloudAttribution. 
"Together, CloudAttribution and thinkFolio are empowering the front office with an investment management platform that supports the unique attribution requirements of multi-asset and fixed-income investment strategies."