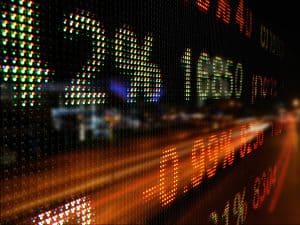 IHS Markit is set to launch a new initial margin calculation service for non-cleared derivatives across equities, interest rates, FX, credit and commodities.
The tool will offer users risk sensitivity and margin calculations using models for valuing over the counter (OTC) derivatives, alongside market data and IHS Markit's portfolio valuations service.
The five-phase global framework for posting initial margin began in 2016 and the final phase of implementation is due in 2020, with thousands of firms tipped to come in-scope of the rules.
"The Initial Margin Calculation Service provides financial institutions a flexible solution powered by best-in-class derivatives valuations data and an infrastructure that breeds operational efficiency," said Nosheen Amir-Ebrahimi, managing director and co-head, derivatives data and valuation services at IHS Markit.
"Most importantly, we now offer our customers an integrated end-to-end collateral management ecosystem which automates and streamlines the entire margin lifecycle, ensuring consistency across initial and variation margin calculations."
The International Swaps and Derivatives Association (ISDA) warned firms that are in-scope for September this year to act now to avoid missing the deadline. Data from ISDA suggests that firms could face more than 1,000 newly in-scope counterparties and 9,000 new relationships in this final phase.
With the launch of the calculation service, IHS Markit now provides a complete solution for management of margin, including cover documentation and negotiation of margin terms, and a platform for managing margin through the trade lifecycle.
IHS Markit added that the ecosystem can be used alongside its various market data services, such as collateral pricing and reference data, corporate action information, repos, securities lending and counterparties valuations.