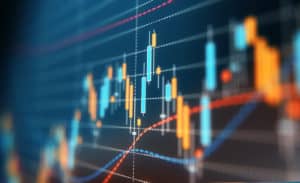 IHS Markit and ResearchPool have entered a strategic collaboration that will provide institutional investor clients of IHS Markit to manage research through the ResearchPool platform.
The ResearchPool platform hosts over two million pieces of investment research from 400 global providers to over 20,000 institutional users.
Through the collaboration institutional investor and research provider clients of IHS Markit can connect to the cloud-based platform by ResearchPool.
"Over the past few years, regulatory changes, emerging distribution tools and the need for unique and differentiated access have changed how consumers and providers of content interact," said Chris Sztam, senior vice president and head of global markets group at IHS Markit.
"The growing demand for innovation is clear, and our collaborations with ResearchPool and other firms will advance a world-class community to meet the diverse needs of the market."
ResearchPool amended its offering to target the buy-side more heavily in February last year, launching an interactions management tool that allows buy-side clients to streamline investment research processes under MiFID II.
"Institutional investors are accelerating operational change through rapid adoption of cloud-based technology to deliver greater efficiencies and innovation to clients," said Pedro Fernandes, co-founder and chief executive of ResearchPool.
"Through its partnership with IHS Markit, ResearchPool will enable IHS Markit's institutional investor and research provider clients to access a range of digital tools that will streamline research workflows whilst supercharging access to information."