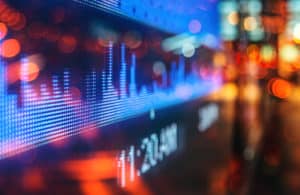 Paris-based research management platform ResearchPool has launched an interactions management tool, allowing buy-side firms to streamline investment research processes under MiFID II.
ResearchPool said that the new tool will give investment firms a more transparent and effective overview of their processes, with streamlined monitoring, aggregation, analysis and evaluation, as well as the ability to evaluate the effectiveness of their interactions with research.
"We continually listen and act on feedback from our investment professional clients and community to develop and deliver innovative technology solutions that make a real difference to the daily workload of the buy-side," said Pedro Fernandes, co-founder and CEO of ResearchPool.
Asset managers require not just written research from sell-side firms, but also other advisory services such as conferences, one-to-one meetings with corporate executives, roadshows and analyst calls.
ResearchPool added that under unbundling, buy-side firms are spending more than 50% of their external research budgets on these types of services, but with efficient monitoring and evaluation, institutions could potentially get more for their money.
MiFID II unbundling forced payments for execution and research from third-parties to be separated, or unbundled, across Europe. Recently, the regulator in France published a damning report on the impact of unbundling, and recommended various methods to revive the research market in France.
Last month, ResearchPool expanded its company research coverage of Austria, Central and Eastern Europe and Russia by onboarding Raiffeisen Centrobank to its marketplace as a researcher, covering around 125 stocks from those regions.