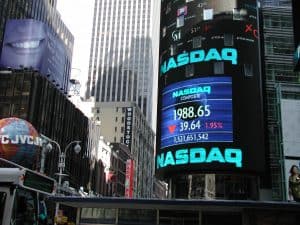 The National Stock Exchange of India (NSE) has signed an agreement with Nasdaq to use its clearing, risk management and settlement technology for post-trade functions.
The technology will replace NSE's current clearing and settlement system – operated by the National Securities Clearing Corporation (NSCCL), a subsidiary of the NSE – which will allow all asset classes at the exchange to be cleared and settled in one system. 
Both Nasdaq and the NSE have also agreed to work alongside each other to explore business opportunities across listings, corporate and market services and data in products, processes and technology through a Memorandum of Understanding.  
"The continuously evolving market needs for products and effective risk management, require us to continue to evolve our delivery models," said Vikram Limaye, chief executive officer at the NSE.
"NSE has always been a leader in technology solutions. NSCCL's tie-up with Nasdaq will provide us the right platform and technology backbone to effectively synergise post–trade delivery capabilities."
Nasdaq's chief executive, Adena Friedman, added that the new partnership with the NSE marks a major milestone for Nasdaq in providing post-trade technology to one the largest clearing houses in the world.
"We will use this new partnership to bring Nasdaq's premium market technology, the Nasdaq Financial Framework, to the Indian capital market and to explore new opportunities for collaboration across each other's businesses," she said.
The NSE is the latest major exchange operator to deploy Nasdaq's technology for post-trade or market surveillance functionality.
Earlier this year, Hong Kong Exchanges and Clearing (HKEX) became the first exchange group in Asia to use Nasdaq's SMARTS surveillance technology. Late last year, the Saudi Stock Exchange similarly revamped its post-trade systems with the help of Nasdaq and renewed its license to use the exchange's surveillance and trading technology.