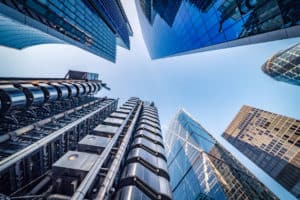 Industry veteran and chairman of the board of directors of the London Metal Exchange (LME), Gay Huey Evans OBE, has been appointed an independent director on the board of IHS Markit.
The data and analytics provider said that following the appointment, 40% of independent directors on the IHS Markit board are female. Huey Evans will also join the audit committee at IHS Markit.
As well as serving as chairman on the board of LME, Huey Evans is a non-executive director of Standard Chartered and US energy corporation ConocoPhillips and is a member of the HM Treasury board in the UK.
During her extensive career in financial services, Huey Evans has previously worked as vice chairman of investment banking and investment management at Barclays Capital, head of governance of Citi Alternative Investments in Europe, and president of Tribeca Global Management Europe, also part of Citigroup.
"Gay brings significant global capital markets expertise and regulatory insights to the board," said IHS Markit chief executive and chairman, Lance Uggla. "Her extensive experience in the international financial services industry and as a regulator of financial services will provide a valuable perspective as we look to grow IHS Markit further."
Her additional former roles include director of the markets division and head of the capital markets sector at the Financial Services Authority (FCA) and various senior management roles with Bankers Trust Company.
Earlier this month asset manager Allianz Global Investors confirmed it would be adopting the investment management platform from IHS Markit, thinkFolio, to support its global fixed income business.