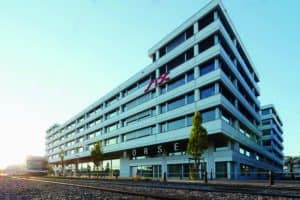 Swiss exchange operator SIX Group has commenced planning for the integration of Spanish stock exchange Bolsas y Mercados Españoles (BME) following its €2.8 billion acquisition.
Upon announcing its first half 2020 results, SIX stated that the ongoing operational and strategic integration of the Spanish bourse will be a focus for the exchange throughout the rest of the year.
"The integration of BME and SIX, two leaders in their domestic financial markets, creates a more diversified group with a strong presence across Europe, making it the third largest European financial market infrastructure group, and the 10th largest globally by revenue," SIX said.
As the deal closed in June, SIX acquired a 93.16% controlling stake in BME. Until 5 September, the remaining 6.84% shareholders of BME will have the opportunity to sell their shares to SIX for €32.98, the same price per share at which SIX bought the majority stake.
Shortly after SIX confirmed its intensions to acquire BME in November, pan-European exchange operator Euronext said it was also in talks to acquire BME. By March, Euronext stated it would not make a bid for BME, as SIX received various regulatory approvals for the takeover from authorities in Spain.
SIX confirmed through its 2019 report published earlier this year that it will continue to look for opportunities to acquire other market infrastructure providers, and that it has sufficient funding to do so.
"As a profit-oriented company, SIX aims not only at completing its task as a financial market infrastructure provider, but also at generating sustainable profit," SIX Group said in the report. "To continue improving its own efficiency and fulfil its mandate in an increasingly competitive environment in the long run, SIX intends to grow both organically and through acquisitions."