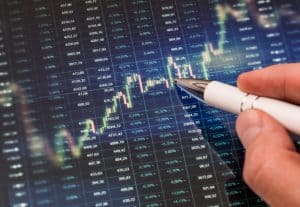 Agency broker Instinet has added another market maker to its systematic internaliser (SI) aggregator platform, marking its fourth major liquidity streaming partnership for the tool.
Cross-asset liquidity provider XTX Markets has gone live with Instinet as a provider of bilateral streaming liquidity on the SI aggregation platform, following on from Virtu Financial, Sun Trading and SSW Market Making. The latest liquidity integration will provide Instinet's institutional clients with access to XTX Markets' equity SI liquidity, with Instinet acting as the counterparty.
The SI aggregator platform aims to provide clients with additional liquidity to fill the gap between lit venues and large-in-scale blocks, for better pricing and larger-size fills to minimise the footprint in the market. There is also the option to interact with market maker liquidity whilst remaining anonymous.
"We are excited to offer bilateral liquidity to Instinet's clients, and further expand our equity SI offering," said Jigar Patel, global head of business development at XTX Markets. "We have received positive feedback from brokers and end users that our unique, risk-holding liquidity has been beneficial to their trading activities. It makes us a good match with Instinet's agency model and their focus on execution quality."
Speaking to The TRADE in the summer, Instinet's European chief executive Richard Parsons, explained that the partnerships were a first for Instinet and the buy-side have responded positively to the project.
"One of our goals will always be around trying to aggregate that [liquidity] in the best possible way. This isn't because we have a bias towards flow-type market making firms or anything like that, we've always been agnostic to the venue that we offer clients. It comes down to execution performance and the client's choice. We continue to evaluate the performance which has been good so far, and again that is interesting," Parsons said.
Virtu Financial was the first major market maker to join Instinet's SI aggregator platform in June last year, followed by Sun Trading two months later, and then SSW Market Making in September this year.
"We are pleased to further expand our SI liquidity aggregation offering through this new bilateral connectivity with XTX Markets. They have built a strong reputation for providing competitive and consistent low market impact liquidity, which we believe will deliver benefits to our clients," Ben Stephens, head of business development for Europe at Instinet, concluded.

The TRADE recently sat down with Liontrust Asset Management, Jefferies and Citadel Securities to discuss how the buy-side and brokers are interacting with market maker systematic internalisers, now almost a year into MiFID II. For the full story, click here.