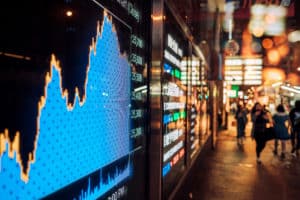 Instinet has launched its block trading securities solution into Canada after a successful rollout into Europe, the Middle East and Africa (EMEA) at the end of 2019.
Clients can now trade Canadian securities on BlockCross alongside European ones using its order management interface, routing conditional and block-sized orders to Instinet Canada Cross, its alternative trading system (ATS).
BlockCross is a workflow solution for managing block trading in securities. It has a blotter optimisation functionality and a graphical user interface (GUI) that can be configured to send alerts or operate in the background for automated execution. Clients can use it via an integration with third party order management systems (OMS) and execution management systems (EMS), Instinet's trading algorithms or a direct FIX connection.
Instinet acquired BlockCross for US stock trading from State Street in 2017 and claimed that since the acquisition client demand has continued to rise. It was originally developed to help clients manage large-in-size orders with post-trade services, commission management and liquidity profile features.
It added that it planned to continue with its expansion of the service, particularly in Asia Pacific, with a planned deployment in Hong Kong early next year.
"The search for quality block liquidity continues to be a critical, yet challenging goal for our clients. We believe that Instinet's role as an agency broker is to help our clients access the widest possible variety of opportunities for liquidity. Launching BlockCross in Canada will give our clients more chances to efficiently execute block-like trades for Canadian securities, while minimising the risks of negative selection."
It's the second block trading offering to be launched in Canada in the last six months after Cboe also confirmed that it would be combining its recently acquired MATCHNow and BIDS Trading and launching a block trading platform in the region in June.