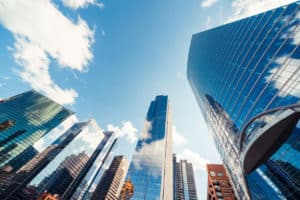 Interdealer broker TP ICAP has appointed Mark Govoni as chief executive officer of its agency execution division, replacing John Ruskin, who will be stepping away from the business.
Following a successful integration of Liquidnet into the TP ICAP Group, Ruskin will remain at the Group until the end of June to ensure a seamless transition.
Govoni joins TP ICAP from Instinet, where he served in various senior positions for nearly a decade. Most recently, he held the role of president of US brokerage and prior to that, he served as head of US sales trading.
Before joining Instinet, Govoni served at Nomura Securities International as managing director, responsible for US execution services and at Merrill Lynch, he held senior program and electronic sales trading positions.
As part of his new role at TP ICAP, Govoni will be based in New York, reporting directly to Nicolas Breteau, chief executive of TP ICAP Group.
Speaking on Govoni's appointment, Breteau said: "Mark is a proven US equity specialist. He has an extensive client network and is well connected to the industry's top talent. Combine this with his energy, ambition, and ability to build industry-leading businesses and Mark is well placed to drive the performance of our buy-side-focused franchise in the US and beyond."
Govoni joins TP ICAP ahead of the launch of its Digital Asset Platform, scheduled to become available later this year. Last month, Hudson River Trading joined the platform as a market maker, joining the likes of Susquehanna, Jane Street, Virtu Financial and Flow Traders, who have also agreed to provide liquidity for the platform.
"TP ICAP's agency execution platform has strong and trusted client relationships, global reach, top tier technology and high calibre people. Together, these attributes position the platform to shape the future of electronic markets," said Govoni.