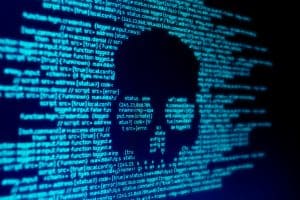 UK buy-side trade group the Investment Association has confirmed the launch of a real-time dashboard aimed at alerting investment managers of potential cyber threats and hazards.
Known as the Investment Association's Threat Intelligence Alert Network (IA TITAN), the platform will provide alerts from law enforcement, government agencies and other authorities on cyber risks via a real-time dashboard.
"Cyber security and operational resilience is a board-level focus for the investment management industry, which is why we need to tackle head-on the threat cyber espionage and financial crime can pose to members' operations," said Chris Cummings, CEO of the Investment Association.
"As COVID-19 has shown, criminals are prepared to take advantage of any situation for their financial gain. The ever-changing nature of these online threats goes right to the core of IA TITAN, which will provide industry-specific insights into cyber security threats, helping to keep customers and businesses safe."
IA TITAN will be powered cyber security technology specialist Anomali, and the potential hazards that buy-side market participants will be alerted to through the new platform include potential malware, ransomware and software vulnerabilities.
Anomali chief executive, Hugh Njemanze, added that data and lack of clarity on which security technology services to adopt to combat the threat of a cyber security attack remain key challenges for investment managers.
"The problem of how to address cyberthreats is compounded by the overwhelming volumes of data about them, confusion over which security solutions are effective, and shortages of cybersecurity professionals," Njemanze said. "With the introduction of IA TITAN, the Investment Association is arming its members with a platform that will provide them with the intelligence they need to protect their businesses against cyberattacks."
Last week, the Investment Association welcomed five FinTech startups to participate in its recently rebranded accelerator programme. Now known as Engine, the five newcomers include cloud solution Exabel, data management platform Fundipedia, data sharing platform ipushpull, KiteEdge and workplace advice platform Rungway.