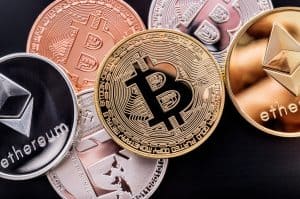 Itiviti has teamed up with blockchain and cryptocurrency institutional infrastructure specialist Diginex to provide its clients with access to the NYFIX connectivity platform.
In a bid to meet increasing demand from institutional investors looking to adopt digital assets in their portfolios, the partnership means that Diginex clients can use the NYFIX platform for FIX-based order routing on a network of that connects 1,600 buy- and sell-side firms, as well as trading venues.
"Diginex is leading the charge on the institutionalisation of digital assets, so they make an ideal partner," said Rob Mackay, CEO of Itiviti. "NYFIX is quickly becoming the de-facto network to provide access to digital asset venues and we are delighted to welcome Diginex onboard."
Diginex joins more than 60 Itiviti partners already using the NYFIX platform for integrated trading services, including IHS Markit, Refinitiv and NeoXam. Richard Byworth, CEO at Diginex, added that the NYFIX connectivity platform was a natural choice for the firm, as it looks to establish a regulated infrastructure to the institutional investment community.
"Diginex's mission is to provide improved access and regulated infrastructure to institutions and sophisticated investors looking to participate in this new emerging asset class," Byworth said. "NYFIX enables this with connectivity to a broad cross-section of institutional asset managers and allocators of capital."
Last month, cryptocurrency exchange and custodian Gemini joined the Itiviti NYFIX network to give its clients access buy-side, sell-side and trading venues to order routing networks. Itiviti said at the time that a growing number of exchanges re leveraging the NYFIX platform for increased institutional adoption of digital assets.