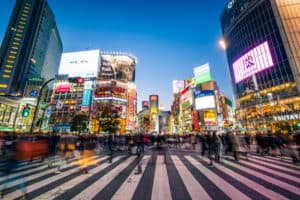 Sumitomo Mitsui Financial Group (SMFG) has confirmed that it has reached an agreement to acquire London-based independent asset manager TT International.
The deal, expected to close in March 2020, is the first-ever overseas buy-side acquisition by the Japanese investment bank, which aims to boost its emerging market equities and pension fund clients globally.
Terms of the acquisition were not disclosed, but according to Reuters, a source revealed that SMFG will pay around 20 billion yen, or £153 million, for TT International. The asset manager has offices in London and Hong Kong, managing $8.4 billion in assets as of July this year.
TT International added in a separate statement that it will retain its brand, staff, investment autonomy and existing management structure following the acquisition. Tim Tacchi, who founded TT International in 1988, will also remain managing director of the company once the deal is closed.
"By acquiring all of TT International's business, which have strengths in Asia and China and emerging market equities and also cover a wide range of pension investors in Europe, North America and Asia, [SMFG] will expand its overseas asset management business," SMFG said.
SMFG added it is currently undertaking efforts to strengthen its asset management business. In April, the firm merged Sumitomo Mitsui Asset Management with Daiwa SB Investments to form Sumitomo Mitsui DS Asset Management.
"Going forward, [SMFG] intends to strengthen its management capabilities and cultivate investors overseas through alliances, investments, and acquisitions of overseas management companies," the Japanese bank concluded.