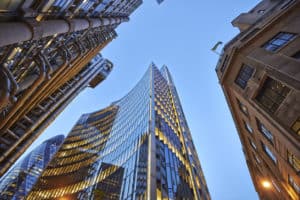 Jones Trading has appointed Mark McGoldrick as its new managing director, co-head of prime brokerage services.
As part of his role, McGoldrick will act as a consultant to new and emerging hedge funds and guide them through the process of launching and growing an investment management business.
He joins from Cowen, where he served for almost seven years, most recently as director of prime brokerage and outsourced trading.
Prior to that, he was a founding member and head of marketing and business development at boutique prime broker, Alaris Trading Partners.
Concept Capital Markets acquired Alaris after five years of operation and McGoldrick helped lead the transition to Concept's platform. Cowen Price Services later acquired Concept in September 2015.
Before founding Alaris, McGoldrick served at UBS Securities as associate director in the firm's prime brokerage division – working alongside hedge funds and offering support related to sales, relationship and capital introductions.
In a social media post announcing his appointment, McGoldrick said: "I'm happy to announce that I'm starting a new position as managing director, co-head of prime brokerage services at Jones Trading. I am excited to join this dynamic company and look forward to sharing my new role with many of you."