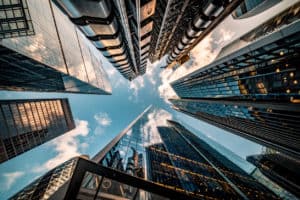 The chief information officer at US equity broker-dealer JonesTrading has departed to join trading software provider LiquidityBook as its new operating chief.  
Sayant Chatterjee has been appointed chief operating officer at LiquidityBook after more than seven years with JonesTrading where he led product development initiatives across the brokerage's business lines.
At LiquidityBook, Chatterjee will oversee and execute expansion plans with a focus on improving the vendor's sell-side products and services, based in the New York office.
"Adding Sayant to the team is emblematic of our ongoing commitment to the sell side," said chief revenue officer at LiquidityBook, Sean Sullivan. "Broker-dealers are looking for more efficient, cost-effective systems in a very competitive space and amid shrinking margins. As such, they require an OMS with the latest in SaaS technology and a transparent, intuitive business model."
Prior to JonesTrading, Chatterjee worked at trading technology provider Fidessa for almost 13 years in various functions such as implementation, product management and strategy, and expanding the firm's footprint in Asia.
He is the latest senior hire for LiquidityBook after the company appointed Frank Kost, previously director of business development at Axos Clearing, as head of sell-side business development for the North America region.
Both appointments follow record revenues for LiquidityBook in 2020 amid increased demand for the technology firm's flagship POEMS (portfolio, order and execution management system) platform. More recently in April, private equity firm Primus Capital took a minority stake in LiquidityBook.
"Whether at a broker-dealer or on the vendor side, I have spent my career learning about the unique needs of and challenges faced by sell-side firms," Chtterjee commented. "As a long-time client of LiquidityBook, I have a first-hand knowledge of their great operating model, ease of configuration and deployment and ability to keep up with the ever-shifting needs of the broker community."