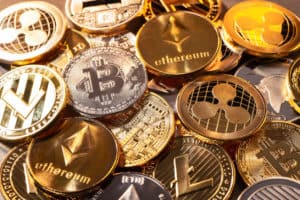 Institutional crypto platform provider CrossTower has hired a former Cboe and Nasdaq executive as global head of exchange.
Bryan Christian has been appointed global head of exchange at CrossTower after most recently heading up institutional services at exchange traded fund (ETF) market maker, Old Mission.
He has extensive experience working at US exchanges, having previously led sales at US exchange operator Cboe Global Markets for over eight years and as a managing director at Nasdaq for just under six years.
In his new role at CrossTower, Christian will be responsible for managing its US and global exchanges, product expansion, and growth of its transaction business.
"We are excited to welcome Bryan and to add his deep market structure and product experience to the CrossTower bench at this important stage of our company's growth. Bryan brings a passion and expertise that will help us bring more participants to this emerging asset class," said Kapil Rathi, co-founder and CEO of CrossTower.
CrossTower provides investment products, lending services and operates execution platforms for digital assets. The trading firm's asset coverage consists of liquid coins and tokens, now including Dogecoin.
"With more institutions and individuals looking for a safe way to enter the crypto markets, my focus will be to continue our rapid global expansion and to deliver the highest level of customer service while maintaining a reliable and regulated marketplace," said Christian.
Institutional interest in cryptocurrencies has continued to steadily increase recently as the market's regulation and infrastructure continues to become more regimented.
Earlier this week, Standard Chartered and BC Group partnered to launch an institutional digital asset brokerage and exchange platform aimed at the UK and European market.