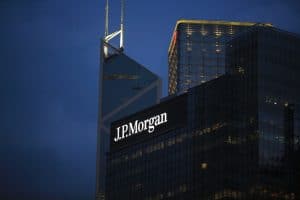 JP Morgan and Bloomberg are aiming to transform the way buy-side firms consume post-trade data through a new collaboration that will integrate front-to-back processes and products. 
Through the Bloomberg AIM investment and order management system (OMS), JP Morgan will offer mutual asset manager clients a real-time settlement solution that can be fully integrated with their front-to-back workflows. The offering is now live and in production with the first mutual client, and is being made available to other buy-side firms.
"One of the hardest challenges to solve in the streamlining of buy-side processes is interoperability with securities services providers. This integration allows clients to reside within Bloomberg AIM and use JP Morgan as an extension of their operations through sharing of enriched transaction data sets and operational workflow," said Naveen TV, managing director in securities services at JP Morgan.
"This true integration gives our buy-side clients better management of transaction data, frictionless workflows and real-time lifecycle transparency, which provides significant value across the front– and back–office. This solution has the exciting potential to evolve the operating models for many buy-side clients as they harness new efficiencies."
The two firms added that mutual buy-side clients can achieve real-time post-trade workflows, where they can send and receive trade instructions and custody information within their existing Bloomberg AIM OMS environment. This data can then be utilised to update their investment book of record (IBOR) in real time, and further minimise settlement failures. 
"Our priority remains enabling the entire investment process and we will continue to provide clients with connectivity to leading service providers like JP Morgan to help them reduce workflow fragmentation, manage complexity, and scale their businesses," said Ian Peckett, Bloomberg's global head of buy-side product.
Last year, Bloomberg struck a similar alliance with BNY Mellon, where BNY Mellon integrated its custody and fund accounting data with Bloomberg AIM with the aim to make onboarding faster and smoother, improve straight-through processing rates, and support settlement cycles and accurate trade positions in one place.