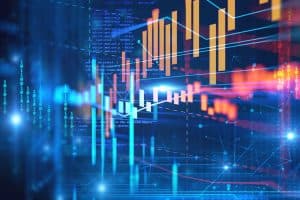 BNY Mellon has struck a partnership with data giant Bloomberg where custodian data will be made available through the Bloomberg AIM order management system (OMS).
Buy-side firms using Bloomberg AIM that are mutual clients of BNY Mellon will be able to gain direct access to its custody and fund accounting data, as well as analytical workflow tools.
"We are working with Bloomberg to provide front-to-back data and certain outbound/inbound files in order to help clients effectively get the information they need faster and where they want to receive it," Hani Kablawi, CEO of global asset servicing at BNY Mellon told The TRADE's sister publication, Global Custodian.
The move is the second this year after BNY Mellon teamed with BlackRock in April to create a front-to-back data service for its 40-50 mutual customers via Aladdin.
The partnership with Bloomberg could involve a wider range of mutual clients, due to the fact that AIM is the most-used OMS by asset managers, according to research from Greenwich Associates in March.
The two alliances are also the cornerstone of BNY Mellon's open architecture strategy, effectively allowing the custodian to work with the trading platforms of their buy-side clients.
"No two OMS are the same, and no two alliances will be exactly the same, which is why it plays into our open architecture strategy. Clients want freedom of choice – they might find one OMS is more functional or more efficient than the other for a certain asset class – so we will work with them [Bloomberg] to integrate the data and get the dashboards out to ensure the end client experience is as good as possible," added Kablawi.
The aim is to make on boarding faster and smoother, improve straight-through processing rates (STP), and support settlement cycles and accurate trade positions in one place, in order to drive greater transparency and insights into the investment and asset servicing lifecyle.
Portfolio managers, risk managers, and liquidity managers at buy-side firms will also be able to gain vital trade data much earlier in the day for their own operations.
"Partnering with leading technology and servicing providers like BNY Mellon allows us to streamline and enrich critical investment workflows to help our clients reduce operational complexity and scale their businesses," said Ben Macdonald, global head of enterprise products, Bloomberg.
"We are excited to enhance the interoperability of Bloomberg products through our collaboration with BNY Mellon, and are focused on expanding third-party relationships through our partner programme to deliver additional value to our clients."
The alliances with two of the most-used global trading platforms, in Bloomberg and BlackRock's Aladdin, further integrates BNY Mellon into the front-office of buy-side firms. It also offers new revenue streams for the custodian as fee pressure and commoditisation weigh down on traditional back and middle-office services.
BNY Mellon's approach represents an alternative to State Street, its global custodian rival, which after its acquisition of Charles River Systems last year, has gone live with a front-to-back asset servicing model named 'State Street Alpha'.