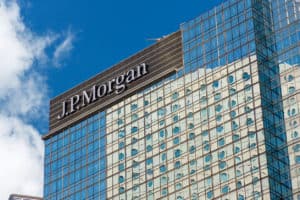 JP Morgan has appointed a CCP risk management subject-matter expert as its new head of EMEA CCP credit risk and strategy.
Vijay Kasilingam will take on the role, joining from HSBC where he most recently handled trading facilities and CCP management under HSBC's markets securities services.
Prior to HSBC, Kasilingam spent nearly a decade at Deutsche Bank, originally as a project manager for liquidity risk and later, handling credit risk for clearing houses and exchanges.
Before that, Kasilingam served as a credit analyst at Pershing, a BNY Mellon company.
Kasilingam brings a wide range of expertise to JP Morgan, having gained experience in global regulatory engagement, on-site global CCP due diligence assessment and product development.
Kasilingam officially joined JP Morgan on 18 October and will now lead its independent risk management function's CCP credit risk and strategy team for the EMEA region.
This will include overseeing a team responsible for the CCP credit risk portfolio as well as leading the CCP risk advocacy in partnership with JP Morgan's businesses.
"After four years with amazing opportunities, I have left HSBC to begin a new chapter. My sincerest gratitude to Lucy Hammond for her support and mentorship," said Kasilingam in a LinkedIn post announcing his appointment.

"Pleased to announce my new start as head of EMEA CCP credit risk and strategy at JP Morgan."
The news of Kasilingam's appointment follows that of Jimmi Shah, who was promoted to chief executive officer of JP Morgan subsidiary Neovest earlier this month.
Shah was promoted to the role after joining Neovest two years ago to create and execute on its commercial, client and product strategy.