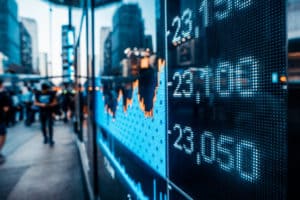 Multi-asset matching specialist Wematch has expanded its services to include trading protocols for exchange traded funds (ETFs) in Europe.
Wematch said in a statement that the matching protocol dedicated to ETFs aims to address the evolving complexities of the European ETF market, whereby one ISIN can be associated with multiple Sedols (stock exchange daily official list) and can be custodied in more than one location. 
Market participants will be provided with granular data once a match is identified to ease the decision-making process before confirmation of a trade. It also looks to optimise workflow and minimise settlement costs and risks, Wematch added.
The FinTech has backing from major institutions including JP Morgan and Societe Generale, both of which participated in a funding round for the company in September. Wematch's dealer-to-dealer platform offers clients web technologies to improve the matching and negotiation trading process.
Its technology and platform is currently used by more than 40 banks and 750 traders to cross assets. revolutionise traditionally voice-traded markets. JP Morgan, Societe Generale, as well as other major institutions such as HSBC and RBC, went live with Wematch when it expanded its dealer-to-dealer platform to include euro interest rate swaps in July.
More recently, Wematch named industry veteran Jack Jefferey as its new chairman. Jefferey had previously worked as chief executive of fixed income platform, MTS, and spot FX broking platform, EBS. Jeffery also spent 11 years with Citigroup in senior roles, including global head of FX options and European head of FX.
Wematch was also nominated in the FinTech of the year category for The TRADE's most recent Leaders in Trading awards ceremony in November.