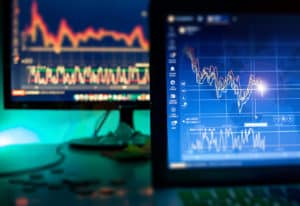 Sourcing liquidity has topped a list of daily issues that traders will face this year, according to an annual survey on electronic trading from JP Morgan.
Now in its fourth year, JP Morgan spoke with more than 650 traders primarily trading foreign exchange, but also other products, to explore trends in electronic trading and the liquidity landscape. The US investment bank found that liquidity availability is the biggest daily concern for a third of traders, followed by other daily challenges such as workflow efficiency, price transparency and best execution.
"As the number of liquidity providers is shrinking, we're starting to see a lot of recycled risk in the system," Scott Wacker, global head of fixed income, currencies and commodities e-sales at JP Morgan, commented on the results. 
"Clients really value good and efficient access to liquidity so it's not surprising that it's the major concern again this year. Coupled with this, this year we've seen some liquidity providers stepping away from the market, which will always heighten the focus on liquidity sourcing."
Elsewhere in the survey, traders mapped out predictions on the percentage of their trading volume that they believe will be executed via electronic channels. Traders anticipate an 11% increase in the proportion of credit and rates e-trading, according to the results, with commodities and FX expected to increase by 6% and 5% respectively.
The results are in line with a recent report from Greenwich Associates, which found that e-trading has grown to account for 45% of all European fixed income trading volume in 2019, compared to 38% the year prior. The research added dealers that have prioritised investment in technology to support the shift towards electronic trading have gained a significant advantage.
"Traders are acknowledging that electronification is rapidly increasing," JP Morgan's Wacker added. "For dealers, developing the electronic market making and the algorithmic trading capabilities is paramount… More and more tools traditionally applied to equities and FX are being applied to credit and rates, driven by increasing available data and better understanding of how to use that data for post-trade analytics."
JP Morgan was also recently recognised as the clear winner of Greenwich Associates' 2019 European fixed income market share leaders table. Citi ranked second behind JP Morgan, followed by Barclays, Goldman Sachs, and then HSBC, BNP Paribas and Bank of America Securities, which tied for fifth place.