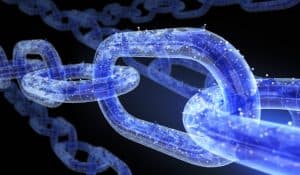 Enterprise blockchain technology specialist Axoni has closed its Series B financing round, drawing $32 million in investments from a range of buy- and sell-side firms.
Established in 2013, Axoni's latest funding round included participation from Andreessen Horowitz, Citi, Coatue Management, Digital Currency Group, F-Prime Capital, Franklin Templeton Investments, JP Morgan, NEX Group, Wells Fargo, and Y Combinator.
"Axoni has established itself as a market leader in enterprise blockchain, delivering solutions that can be used at scale across financial markets. We are pleased to work with them as they execute their strategy," said Ashwin Gupta, managing director at Goldman Sachs.
The firm has so far raised $55 million in investments and will use the latest funding to enhance its data synchronisation technology, build out its suite of infrastructure products to support vital deployments of its flagship AxCore system, and expand its network of enterprises using distributed ledgers. Axoni is also planning to further development of its Ethereum-compatible smart contracting language, AxLang.
"Our strategic partners have been critical to our success so far; we are delighted to strengthen and expand those relationships with this financing as we continue to deploy Axoni's technology," said Greg Schvey, CEO of Axoni, of the latest round of investment.