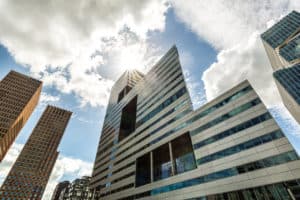 The head of equity trading at Kepler Cheuvreux in London, Mark Foley, has recently left the business, according to two people familiar with the matter.
He has left to join Credit Suisse's equity team in London, where he will be employed as an equities trader, said the sources, who spoke on condition of anonymity as the matter is private. Foley will be joining the Swiss Bank's equities high touch trading desk in September, reporting to Andy Seccombe.
Foley was also deputy head of European trading at Kepler Cheuvreux, and had been employed by the broker for nearly 11 years, according to his LinkedIn profile. Prior to joining Kepler, he worked in equity trading at Marex Spectron and Citi.
Foley and Credit Suisse declined to comment. Kepler Cheuvreux didn't immediately respond to a request for comment.
Kepler describes itself as a "leading, independent European financial services company that specialises in research, execution, fixed income and credit, structured solutions, corporate finance and asset management," and the group employs around six hundred staff in thirteen locations in Europe and the US.
In April, the agency broker appointed former UBS head of platform licensing, Chris McConville, to lead its execution services globally, as reported by The TRADE. McConville assumed responsibility for global execution services at Kepler after having worked at Swiss bank UBS for twenty-two years.
His hire was part of a strategy by Kepler Cheuvreux to expand its equity brokerage offering.
The business also appointed a new head of electronic distribution earlier this month. Bobbie Port was promoted to the position, having worked at the firm for the last eleven years.