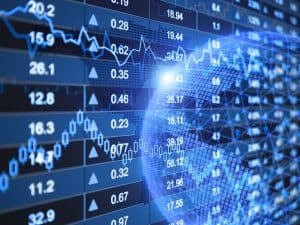 Data sharing network, Glimpse Markets, has gone live.
The network has gained significant traction with the buy-side in preparation for its launch with major firms NN Investment Partners, Invesco, Columbia Threadneedle, Carmignac and Quoniam all joining it in the last year and PGGM, Allianz Global Investors, Bluebay Asset Management, Cowen, Exoé, Federated Hermes, and Natixis TradEx Solutions voicing their support.

SEB Investment Management and Mirabaud Asset Management are the latest additions and Glimpse confirmed more were due to be added over the summer months.
"I'm delighted to announce the go-live of the Glimpse Markets data sharing platform," said founder and chief executive officer of Glimpse, Paul O'Brien, in an update on social media.
"We now have a group of global asset managers sharing bond data with one another on a 'give to get' basis and at zero cost. While still early days, we're really pleased by the quality of the data being shared so far."
Around 3,000 unique ISINs have been shared so far. Of the data included, 40% relates to trades over €1 million in size. Just under a third of the data relates to the emerging markets with the remaining 70% representing European high yield and investment grade credit, O'Brien confirmed.
The need for consolidated fixed income data has grown significantly over the last few years alongside the number of financial instruments, trading venues and regulations institutions must comply with.
Earlier this week fixed income trading platforms
Bloomberg, Tradeweb and MarketAxess put forward plans to take control of the implementation of a fixed income consolidate tape
in Europe.