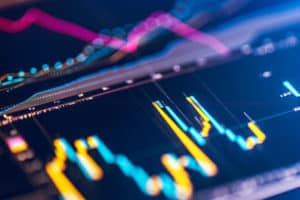 NN Investment Partners joins other recent buy-side recruits to the data-sharing network, Glimpse Markets, which includes Invesco, Columbia Threadneedle, Carmignac and Quoniam who joined in the last few months.
Several other firms have also voiced their support for the network including PGGM, Allianz Global Investors, Bluebay Asset Management, Cowen, Exoé, Federated Hermes, and Natixis TradEx Solutions, among others.
Owing to the lack of a consolidated data source in the market and the monopolised nature of venues and execution platforms, buy-side firms are regularly charged high fees for valuable transaction data.
Glimpse Markets aims to give the buy-side better control over their data in the bond markets and offers institutions a forum for the sharing and distribution of transaction data with no fees.
"Glimpse is flipping the current market model for financial data on its head by empowering the buy-side to come together and share their data in a secure manner in order to address the transparency issues that have plagued the bond markets for far too long," said Paul O'Brien, founder and CEO of Glimpse Markets.
"We're right at the beginning of this journey and have an exciting road ahead."
Earlier this year, Glimpse enhanced its offering with the introduction of a Data Dividend scheme which rewards firms for contributing data based on the number of trades and total volume.
Glimpse plans to officially launch early next year with the expectation that at least 12 asset managers will actively contribute trading data once it goes lives.