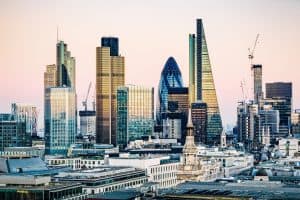 LCH has registered its first SONIA/SOFR cross-currency basis swap between Bank of America and Lloyds Bank Corporate Markets via SwapAgent.
The UK clearing house said the trade was completed ahead of the upcoming discounting and price alignment interest transition to USD SOFR at LCH SwapAgent, which is scheduled for 16 October.
"This latest milestone for LCH SwapAgent demonstrates the service's capability to facilitate a coordinated transition to risk-free rates for non-cleared OTC derivatives," said global head of LCH SwapAgent, Nathan Ondyak. "This neatly complements our existing offering which is delivering operational and funding efficiencies to a growing community of members."
SOFR and SONIA are the alternative benchmarks to Libor for US dollar and UK sterling derivatives. Both are considered best practice as alternative reference rates, following years of controversy and manipulation shrouding the Libor benchmark.
LCH added that the cross-currency swap between SwapAgent members Bank of America and Lloyds highlights its commitment to supporting industry efforts to reform reference rates.
"As a major participant in the sterling rates market, it is important for us to see liquidity develop in the new risk-free benchmark rates," said head of CCY and USA at Lloyds Bank Corporate Markets, Richard Pattison. "We are happy to contribute to that developing liquidity and welcome the efficiencies SwapAgent brings to the un-cleared OTC derivatives market."
SwapAgent has seen continued growth in volumes for its offering since launching in 2017, with US$1.12 trillion registered during the first half of 2020 and 18 members now using the service.
LCH has today received third country recognition from the EU markets watchdog to continue providing its clearing services to clients in Europe for 18 months once the Brexit transition period ends on 31 December.