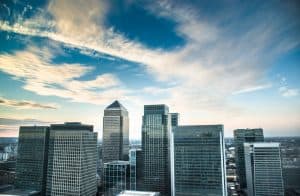 LCH has gone live with clearing the new environmental, social and governance (ESG) iTraxx index series via its credit default swaps division CDSClear.
The iTraxx MSCI ESG Screened Europe Index, a European corporate CDS Index derived with ESG criteria, went live for trading in June this year. LCH said CDSClear is the first clearing house to offer clearing of the product.  
"Our ability to clear this ESG focused iTraxx index at CDSClear supports our focus on ESG as well as that of our investors, who are increasingly looking for ways to incorporate ESG based criteria into their portfolios," Christoph Hock, head of multi-asset trading at Union Investment, commented on the launch.
"In addition to managing counterparty risk, clearing also enables greater liquidity and supports the wider industry focus on sustainability."
Frank Soussan, global head of CDSClear at LCH, added that sustainable investing continues to grow as a priority for the investment industry and the credit space is no exception. LCH also stated that it now has one of the broadest range of cleared credit derivatives.
"Facilitating clearing access to this new ESG index series at CDSClear supports our commitment to sustainable investment and demonstrates our ability to respond quickly to our clients' priorities," said Florian Peter, head of OTC clearing at Deutsche Bank. "CDSClear's offering will support increased liquidity in this product, providing significant margin and operational benefits."
The launch of clearing in the ESG index series follows news that BlueCrest Capital Management cleared its first European index trade via CDSClear after going live with LCH in August.