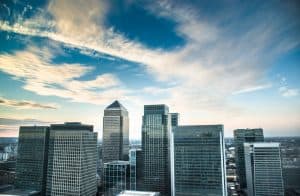 London clearinghouse LCH has appointed its chief operating officer for rates to lead its interest rates swaps clearing business, SwapClear.
Susi de Verdelon took on the senior position as head of SwapClear and listed rates as of 1 July, reporting to Bruce Kellaway, head of rates, securities and collateral. Verdelon will focus on growing the SwapClear and listed rates divisions as part of the role.
"I'm delighted that we have been able to fill this key role internally, reflecting our ongoing commitment to internal mobility and to developing our talented group of colleagues," said Daniel Maguire, CEO of LCH Group, in a memo informing his colleagues of Verdelon's appointment.
Verdelon joined LCH in December 2017 as operating chief for rates, working closely with the team to implement its plan, driving business growth and working with LCH's key bank partners.
Prior to LCH, Verdelon spent more than 13 years with Goldman Sachs as global operating chief for sales and structuring strats. She also led the European front office team in charge of cross-asset regulatory change for the trading floor as managing director for market transition in Europe at Goldman Sachs.
Last month, the UK entity of the Bank of China joined LCH SwapClear as a new member, making it the first member from a Chinese banking group to join the interest rate clearing house. Bank of China now has access to clearing of interest rate derivatives, and also acts as a clearing broker to its client base.
Katie Birchall, head of Asia Pacific at LCH described the Bank of China's new membership as an important milestone for LCH in the region and the ongoing collaboration between the markets of China and the UK.