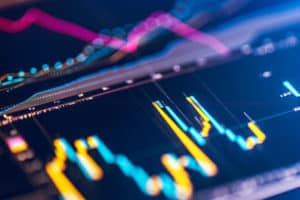 LCH SwapClear has extended clearing eligibility to SWESTR (Swedish krona short-term rate) Overnight Index Swaps (OIS) alongside becoming the first CCP to launch the clearing of DESTR (Denmark short-term rate).
According to LCH, SWESTR is Sveriges Riksbank's recommended alternative to STIBOR and DESTR and has been put forward by Danmarks Nationalbank as the preferred risk-free reference rate in Danish kroner.
Nordea and Danske were counterparties to the first trade cleared through LCH SwapClear referencing DESTR.
Meanwhile, SEB and Swedbank were counterparties to the first cleared trade referencing SWESTR.
The launch comes as part of LCH's goal to support the benchmark transition in the cleared and bilateral Nordic markets.
In September this year, LCH SwapAgent registered its first CIBOR/SOFR cross-currency basis swap between Nordea and Danske, two Nordic banks.
"We are pleased to extend our services to include clearing of SWESTR and be the first CCP to offer clearing for DESTR," said Susi de Verdelon, head of SwapClear and Listed Rates, LCH.
"LCH is committed to supporting the industry-wide transition to risk free rates and enabling our members and their clients to benefit from strong risk management and increased capital efficiencies."
LCH SwapClear currently offers clearing for interest rate products across 27 global currencies.
"This is a significant development for the Nordic market. Being part of this milestone DESTR trade with LCH SwapClear enables us to achieve further risk and settlement efficiencies in our derivatives portfolios and expand the services we offer our clients," added Eske Traberg Smidt, managing director, fixed income, Danske.