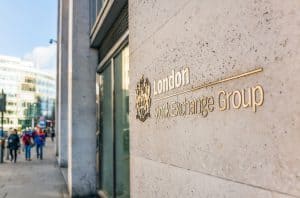 The London Stock Exchange Group's LCH has welcomed an announcement by European Commissioner for Financial Services, Mairead McGuiness, of her intention to propose the extension of the equivalence decision for UK CCPs.
"As a systemically important institution, LCH Ltd's priority remains to ensure the orderly functioning of markets to support financial stability. We will continue to engage and cooperate with the relevant regulatory authorities in order to continue offering all clearing services to our customers," said an LCH spokesperson.
In her announcement on 10 November, the Commissioner noted that before Brexit, the City of London was the main financial hub for the trading and clearing of derivatives in the European Union.
The departure of the United Kingdom from the EU was a fragmenting event, with consequences in terms of financial stability.
"UK-based CCPs now operate outside of the Single Market and the EU's regulatory framework and over-reliance on these CCPs implies financial stability risks, notably in the event of stress. Accordingly, the EU's own clearing capacity must be expanded," she commented.
Nevertheless, she acknowledged, financial stability risk could be significant in the event of an abrupt disruption in the access of EU participants to UK-based CCPs. In September 2020, the Commission adopted a time-limited equivalence decision for UK-based CCPs until 30 June 2022 to avoid such a cliff-edge scenario.
In the meantime, a working group established by the Commission together with the European Central Bank, the European Supervisory Authorities and the European Systemic Risk Board began exploring the opportunities and challenges involved in transferring derivatives from the UK to the EU.
"The Commission learnt from this group that a combination of different measures – to improve the attractiveness of clearing, to encourage infrastructure development, and to reform supervisory arrangements – are needed to build a strong and attractive central clearing capacity in the EU in the years to come," said McGuiness. "The Commission also found that the timeframe of June 2022 was too short to achieve this. That is why I will propose an extension of the equivalence decision for UK CCPs in early 2022."
To address medium-term financial stability concerns, the Commissioner also intends to propose measures to make EU-based CCPs more attractive to market participants, taking into account the results of an assessment currently being undertaken by ESMA on the systemic importance of UK-based CCPs.