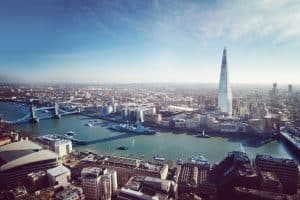 Liontrust Asset Management has announced the completion of its acquisition of Neptune Investment Management in a deal valued at approximately £40 million.
First announced at the end of July, the deal sees the Neptune investment team and its 19 global, income, regional and emerging markets funds join Liontrust. The new Liontrust global equity team will be led by Neptune founder, Robin Geffen.
The former Neptune funds have all been rebranded as Liontrust and the Neptune Global Income Fund is now called the Liontrust Global Dividend Fund. Liontrust has stated that there will be "no change to the managers running the funds or the investment process used."
The deal will see Liontrust's assets under management grow from £2.8 billion to £17 billion and further expands its fund management scope in Asia, where it had previously not had a footprint in China.
"This is great for Liontrust and for the investment team at Neptune. We have been impressed by the quality of Robin and his team and they bring an excellent range of funds with strong long-term performance," commented John Ions, chief executive of Liontrust.
"The range of funds managed by the Liontrust Global Equity team broadens our product range and will help us further our growth strategy. Liontrust has moved forward strongly over the last several years. We believe our business is well positioned to continue this growth with an excellent investment proposition and our continued focus on client service."